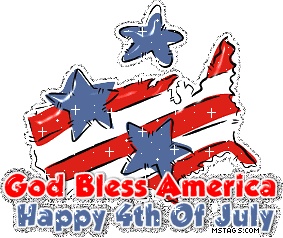 Courtesy of MsTags.com




Happee Birfday America!

Happee Birfday to all our friends who have birfdays today!

Happee Gotcha Day to any kitty who's Gotcha Day is today!

Thank you also to all the "Men in Green" (and women too!) who are bravely serving our country, not only here but abroad. We are excited to say that OUR MAN IN GREEN will be home in about 2 weeks for his R&R!